Living frugally does not mean putting restrictions on your essentials and living life with limitations. Actually, it refers to carefully planning and spending your hard-earned money and there is no wastage of resources. In Fragile Living you spend towards specific Goals and Purpose and ensure that every rupee/Dollar that spent  worth spending towards Future.
There are many benefits of Frugal living. Let's discover few of them.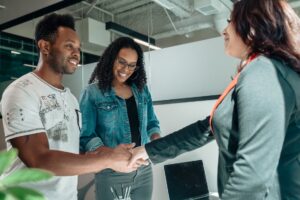 You have money for an emergency. A job loss, economic instability, or health concern can restrict your ability to earn money. In case you are living a frugal life, you can use your savings to stay you afloat in uncertain times. You have a healthier relationship with your money. You  can stay happy without searching happiness in material possessions or running away from situations by means of bad habits like consuming Alcohol or smoking).- Frugality is the opposite of wastage. Being Frugal ensures that your money is well accounted for and saved for a time when in distress and can be a savior in times of economic hardships.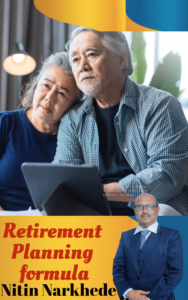 Your retirement fund investments are ensured – When you are careful and focused about where your money is spent, You have more focused on better decisions where your money goes. Retirement fund is a mixture of investments, pension accounts, insurance, and bank savings, Being frugal can directly converts to better savings. A major part of this comes from frugal Living. Money Saved contributes to your retirement Fund.. This money can be used to buy insurance  or invested in the market.  This secures your future in your golden years. A small step of saving a Money today will be a step towards safeguarding your tomorrow.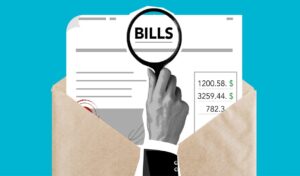 Regular Evaluation helps profitable investments – Most people get in to Vicious circle  of routine costs like paying rents, settling various loans (like home loan, credit card loans, car loan etc.) or  buying day today groceries, . It becomes hard to take out funds from your list of expenditures to invest further. Most of us have peanuts in the name of savings towards their employer-sponsored retirement plans.  Living frugally allows you to carefully account for every Rupee/ dollar that you earn and spend. Frugal Living Habits set the right directions  to your investing patterns. The money saved can then be further invested in high yield instruments. Once it starts showing results,  you can start invest more and ultimately create a large fund for yourself over the years. You start living powerfully without waiting for next Paycheck.
Efficient budget Planning & effective utilization of your existing funds – You spend on exactly the things you need and the balance is carefully divided into savings and investments. You are better protected towards financial emergencies in the years to come. You also have informed flexibility in present. With proper budgeting, we do not have any surprises in life which can disturb your regular spending habbits or deviate your future goals as well. Many a times impulsive buying and spending like magazine subscriptions, eating out, mindlessly shopping on the web leads to derailing the path to progress. With frugal living, you can have a firm grip on your budget.
There is a discipline in you spending, earning & savings- When you are disciplined, you follow a strict schedule and approach. This helps you create a financial plan for yourself without any ambiguities. Being disciplined is an important virtue that can help you in various fields in life. With a strong sense of discipline avoids derailing your life and You stick to initial financial plan and achieve  goals as per the pre-decided timeline. You being disciplined is also a great way of teaching your children to do the same. You build similar habits into your children and help prepare them for their strong Future.
Your dependency on debt is reduced and this helps you to save lot of money siphoned towards interest payments- Frugality reduces your dependency on debt. , You do not need credit cards or personal loans to buy assets and possessions when you spend less. The lower your debt, the better is your credit score. you can secure a loan with a low-interest rate. As a result, when you need a loan for an asset such as a house or a car. Being Frugal can help you get a better loan deal. This promotes more savings in the long run
There Can Be Many Frugal Living Tips To Save A Lot Of Money
Start budgeting Creating and sticking to a budget. Planning Meal for complete week It doesn't sound enjoyable. Laziness led to a lack of meal planning that was burning a hole in our budget. Cook in bulk can save a lot. Take a look at your pantry before order more. Buy in bulk Whenever possible. Check out the library. Evaluate your subscriptions. Shop around for the best , Check out for coupons. Sell things you don't need, Return things you don't need. Buy used cars devices, Home etc. Buy a car you can afford. Re-design the fabulous clothes you already have. For short hauls or solo trips Walk or bike when you can. Shop around for the best personal, Car, Home insurance and Medi-Claim. Automate your savings and investments. As far as possible have Parties or date's at home. Cut expensive coffee spending. Pay down your debt fast, Avoid credit card debt. Downsize you home or other requirements when not in in so use. Try a low-buy or no-spend challenge. Optimize cable subscriptions, Skip the salon, Practice Fitness at home, Make gifts instead of buying them, Grow your own vegetables, Lower your electric bill, Swap out your lightbulbs & low efficiency equipment. There are Shiny objects in Market, Stop impulse buying. Determine what thing you can do without. Get a part-time job to earn Extra money.
If you practice all this You will certainly Build a Fragile Lifestyle. In Prosperity Lifestyle Hub we create challenges around the topics which build our Prosperity Lifestyle.
Do register for our next webinar at nitinnarkhede.com to know about our training programs which help build Prosperity Lifestyle of our dreams. We have weekly Masterminds where we discuss about the challenges we have in implementing the Prosperity Framework.
To know more on such topics near to our Heart which affecting our day today life. You can also Listen to Podcasts at Spotify.com.
Conclusion –
Being Frugal is gaining popularity as a personal finance strategy, It can also benefit the world at large as a sustainability strategy. Frugality is a great quality to adopt. Frugal Living can ensure high savings, lower dependency on money for happiness, and promote overall financial consciousness. It helps you identify between a need and a want and avoid any kind of excessive consumption that creates no real value to your life.  Living frugally does not mean that we compromise with comfort. The idea is to focus for a better future and not at a cost of unhappy present.